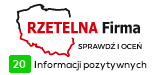 Magnus Sp. z o.o. is a dynamically developing manufacturing company in the industry of cardboard and paperboard packaging.
Cooperating with us means access to the highest class materials, robust design, expert advice as well as competitive prices and convenient payment conditions and our regular customers can count on attractive discounts.
By choosing our company you choose the best solutions at each stage of cooperation! Shall any queries appear, we're there to assist you.
Innovation
Machinery
- Leading manufacturers in the industry of machinery manufacturers for the packaging industry
Raw materials
- Verified suppliers
Knowledge
Attractiveness
- The low level of prices coupled with good quality products
Flexibility
- Production planning combined with rapid implementation time
Stability
- The management process based on years of experience
Experience
Evolution
- Follow the changes and trends prevailing on the Polish market and foreign markets
Cooperation
- A competent and communicative team open to raising awareness
Brand
- Long-term presence on the market. Recognizable brand name "Magnus"