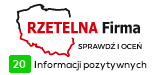 Packaging
Depending on your expectations, this is what we can offer:
basic, so called "Slotted" packaging (Fefco designs 0200, 0201, 0202, 0203, 0204, … )
Shaped packaging (Fefco designs from 301 to 730)
HQ packaging (High Quality)
Dimensional packaging
Packagings adapted to individual needs
Accessories used with packaging (ex. Crates, spacers, insertions, equipment, etc.)
Special packaging
Packaging printed in up to 8 colours
In the event of difficulties choosing the right type of a packaging, our team with many years of experience is there to offer professional advice.
basic (Slotted)
Shaped
Special
Dimensional
Accessories used with packaging
High Quality
Cardboard
As a cardboard product manufacturer, we do our best to ensure that each packaging included in our offer, irrespective of it's category or design, is efficiently durable, aesthetic and usable.
Our broad range of products allows us to make grey cardboard, bleached cardboard and up to 7 layer pasteboard packagings.
The most popular types are: Wave B, C, EB, BC, E (microwave), AAC (7-layer pasteboard) and dedicated cardboards (coated cardboards, coated for a high printing quality).